Richland, Washington
Stroll along a river……, and then some.
Actually not just "a" river but two rivers. Located in the Southeast corner of Washington Richland is situated between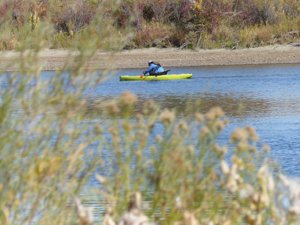 the Columbia River on the East and the Yakima River on the West. Because of this numerous recreational opportunities are available to all ages. And not just water sports. There are numerous hiking trails nearby as well as many other outdoor pursuits for those who are inclined to seek such adventures. But outdoor activities are only part of the story. Along with the other communities in the Tri-Cities area Richland has the fastest growing job market in the state of Washington, At the same time it has not lost its sense of community. With its excellent schools, safe neighborhoods, as well a emphasis on family, Richland is a good place to call home.
HISTORY
Life for Native Americans revolved mostly around fishing and farming. Small game was also available. In the early 1800's the Lewis and Clark expedition camped nearby on their journey westward to the Pacific Ocean. Very little occurred after this until around the mid nineteenth century when pioneers and settlers began to settle in the area. In 1910 Richland became incorporated. Even then Richland remained a small town until World War II when the federal government announced its intention to build Hanford. Almost overnight Richland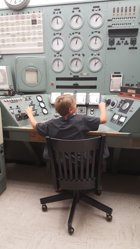 went from a rural community of 247 people to approximately 11,000 people. Richland has continued to grow since those days with a current population of just over 54,000. With an eye to the future Richland is making a name for itself with investments in technology, medicine, education, and tourism. Coupled with strong community support and a can do spirit Richland's legacy continues.
RECREATION
Starting with the obvious - water sports. With two rivers to choose from there are numerous opportunities for any number of water related activities. Boating, fishing, paddle boarding, water skiing, even a jet boat tour. Other possibilities include the Tapteal Water Trail where one can kayak or canoe a thirty mile stretch of the Yakima River. Parallel to this is the landward equivalent known as the Tapteal Greenway Trail, a hiking trail also approximately thirty miles in length. In addition to these, there are many, many, other trails in the area; everything from the Riverfront Trail to the Sacagawea Heritage Trail, as well as the many trails in the surrounding hills. After all of this climb aboard for a relaxing luncheon or dinner cruise on the Columbia River. For those wishing to consider a different kind of adventure, there is the REACH Museum; where one can learn about the cultural and scientific history of Hanford. Or on
the lighter side consider the Artisans Market, or the Spudnut Shop; a world famous coffee shop that was highlighted by both The Food Network and the Travel Channel. On top of this there are several golf courses in Richland and the surrounding areas to choose from as well as numerous wineries that are eager for you to sample their products. Along with all of this Richland offers and supports over 60 parks with all types of activities available. Whether it be neighborhood parks, playing fields, picnics, skateparks, community gardens, aquatic facilities, numerous sports leagues, playgrounds and even a dog park, Richland has something for everyone.
Recently voted as one of the best places to retire it is easy to see why. Along with many outdoor activities there are also opportunities for those folks seeking quieter avenues of activity. The Richland Senior Association is a non-profit organization that provides both activities and opportunities to socially connect with other retired citizens of our community. Meeting at the Richland Community Center, there are many activities to catch one's interest. There are fitness classes, dancing, monthly potlucks, as well as pool tables and even poker to choose from.
IDX information is provided exclusively for consumers' personal, non-commercial use and may not be used for any purpose other than to identify prospective properties consumers may be interested in purchasing. The data is deemed reliable but is not guaranteed accurate by the MLS. © 2022 PACMLS